Parking and charging of electric vehicles
Parking
4 hours free parking. 654 parking spots, where 34 is HC-spots: 445 outside and 209 inside. Parking for MC and cycles next to main entrance.
Charging stations
40 fast chargers outside and 7 chargers in parking garage for electric cars.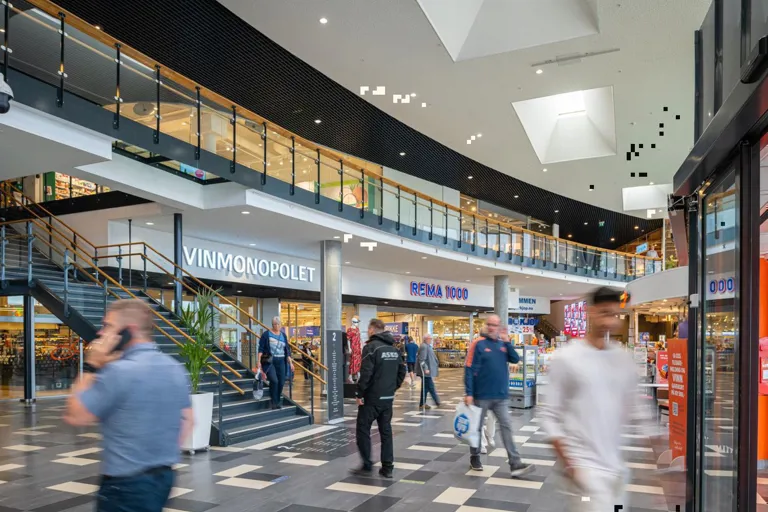 Welcome to Vestby Storsenter
Vestby has established itself as an attractive shopping cluster, where Vestby Storsenter can tempt with many big name retailers. Vestby Storsenter was established in 2013 which makes it a modern and well established shopping center.